Crimson Chakra is a name that is familiar to all of us, and for those who have been there numerous it is 2nd home! The smoked rice, the elaneer soufflé are so popular that there have been days when we have walked in and the staff knows our order without us spelling it out. The place has been the venue for many workshops, home bakers meet and most recently the venue for Farmer's market as well. We were therefore back in familiar ground.
But this time it was to try out a new menu that Nikhil and his team had put together. These dishes would be incorporated with the existing menu. Oh and they have recently launched CC by the night- just what the city needed. It is to satiate those late night cravings or dinner option when you are done with a midnight movie show. Just call, order and pick up the food or have it delivered home piping hot. Food is neatly packed and the kitchen is open till 3am. So if you are going to be getting back home late or thinking of hosting a midnight party, this is where you turn to.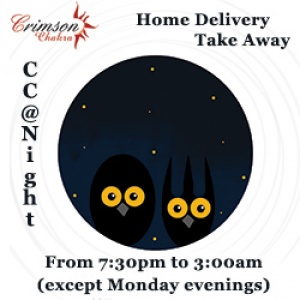 Ok, before I forget and get lost, let us get back to the new menu. There are dishes that sound simple but tasted exotic and then there were a few that had quite a name but were simple comfort food types. The murungakka soup [Drumstick soup] packed quite a punch, it had a teensy weensy bit of daal, and was just amazing. Was skeptical and thought it might lean more to the sambar side but wasn't anywhere near it. And then came the 2 paneer starters- one Thiranga Paneer tikka served with 2 kinds of chutneys which was simple, while the other had my taste buds doing the tango- Paneer skewered [it was a satay] and served with peanut sauce.. Absolutely amazing! And then there was the Patiala sheikh kebab which was alright[ am personally not a big fan of sheekh kebabs]
The non vegetarians also had 3 starters, all of which were polished off in silence. As the conversations flowed, so did the dishes, and there were quite a few of them. For the main, we had Paneer Pitha roll, which was made using pita bread [made in house] with a good filling of paneer and spices and served alongside boiled vegetables.
We then moved on to the heavy duty dishes- different kinds of rotis and stuffed kulchas[ there was one with cheese which was divine]. The 1st plate was brought out for photographs, but few of us dug into it and were surprised to see that even though the breads had gone cold, they were still soft. It was served with Vegetable jalfrazi [ which we ate as it is and nearly licked the bowl clean]. There was also a plate of Basil vegetable fried rice which I dint dig much [ it felt like Chinese fried rice toned down and I couldn't taste basil. I would have loved a punch of basil, but Nikhil did mention they were playing around with the recipe so it still had those familiar tastes that people seek].. burrp!!
Oh wait, there was the slice of kulfi that was to be Savoured. It was good.. but for me, Crimson stands for elaneer soufflé! Hehe…
We also got a chance to meet the chefs and the team!! Was good to see the faces behind the kitchen and hear about their journey as well. Apart from this, the one other awesome concept that Nikhil follows is that he buys only local produce- fresh & straight from the market. He mentioned changing vendors, paying little more than he would normally but doesnt mind it because he is guaranteed good quality products!
13, First Crescent, Gandhi Nagar, Adyar Chennai, TN 600020
096 77 277900
Disclaimer:
The reviews posted on this blog are based on my personal experience. Also remember that restaurants and eat outs sometimes change with time, so does their food and service. So, kindly consider these factors while visiting the places. Remember, no two palates are the same. Bon Appétit :-)